Are there any countries Exness does not accept clients from? – Exness is a well-known reputed retail forex broker that accepts clients all over the world under their regulatory jurisdiction.
This broker is strongly regulated and operates its business in over 170+ countries but below listed residents or nationals are not permitted to open an account or use their trading services.
Nationals* and residents** of the USA, American Samoa, Baker Island, Guam, Howland Island, Kingman Reef, Marshall Islands, Northern Mariana Islands, Puerto Rico, Midway Islands, Wake Island, Palmyra Atoll, Jarvis Island, Johnston Atoll, Navassa Island, Vatican City, and U.S. Virgin Islands are not accepted as clients by Exness.
Additionally, Exness does not accept clients who are residents** of:
North America: Canada
Oceania: Australia, New Zealand, and Vanuatu
Asia: North Korea, Malaysia, Russia
Europe: Andorra, Austria, Belgium, Bulgaria, Croatia, Cyprus, Czech Republic, Denmark, Estonia, Finland, France, Germany, Greece, Hungary, Iceland, Italy, Ireland, Latvia, Liechtenstein, Lithuania, Luxembourg, Malta, Monaco, Norway, Netherlands, Poland, Portugal, Romania, San Marino, Slovakia, Slovenia, Spain, Sweden, Switzerland, and the United Kingdom
Africa: Seychelles
Middle East: Iraq, Iran, Syria, Yemen, Israel, and Palestinian Territory
British Overseas Territories: Gibraltar
Netherlands territories: Curaçao
*A national is someone that belongs to nationality by a passport (for example, a person is considered to be a Malaysian national if he or she has a Malaysian passport).
**A resident is someone that resides in a country and is not necessarily a national of this country. For example, if you come from Thailand and now legally live and work in Malaysia, you are a Malaysian resident.
Here we have listed the regulatory detailed information of this Broker. 
Nymstar Limited is a Securities Dealer authorized and regulated by the Seychelles Financial Services Authority (FSA) with license number SD025. Reference
Exness (Cy) Ltd is a Cyprus Investment Firm, authorized and regulated by the Cyprus Securities and Exchange Commission (CySEC) with license number 178/12. Reference. Exness (Cy) Ltd operates under the website www.exness.eu.
Exness (UK) Ltd is an Investment Firm, authorized and regulated by the Financial Conduct Authority (FCA) in the United Kingdom under the Financial Services Register number 730729. Reference.
Exness (UK) Ltd​ operates under the website www.exness.uk.
Vlerizo (Pty) Ltd is authorized by the Financial Sector Conduct Authority (FSCA) in South Africa as a Financial Service Provider (FSP) with registration number 2020/234138/07 and FSP number 51024.
Exness B.V. is a Securities Intermediary registered in Curaçao with registration number 148698(0) and authorized by the Central Bank of Curaçao and Sint Maarten (CBCS) with license number 0003LSI. The registered office of Exness B.V. is at Emancipatie Boulevard Dominico F. "Don" Martina 31, Curaçao.
Venico Capital Limited is authorized by the Financial Services Commission (FSC) in BVI with registration number 2032226 and investment business license number SIBA/L/20/1133. The registered office of Venico Capital Limited is at Trinity Chambers, P.O. Box 4301, Road Town, Tortola, BVI.
NB: Here, we have listed the regulation and its detailed information. If you want to check the broker regulation details, please click the "Reference" link.
If you want to know more regarding this broker, then please have a look at our Website's
Exness Broker
 Section. Also, you can check our 
Exness Broker FAQ
 to know the answers to the most common questions. If you have any feedback or questions regarding this article, please let us know in the comments box below. We will try to assist you.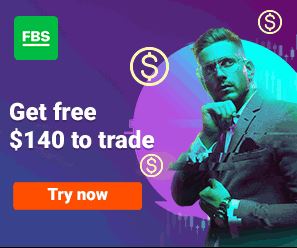 ---
If this article seems useful for your then please click the like button below. You can also share your valuable feedback or ask questions in the below comment section. Also, subscribe to our newsletter for trading-related updates.