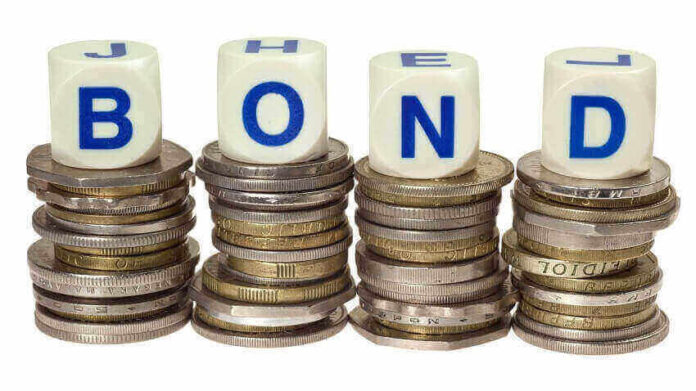 Estimated reading time:
2 min
A bond is a financial instrument that involves lending money to an institution for a fixed period of time.
Borrowers issue bonds to raise money from investors willing to lend them money for a certain amount of time.
When you buy a bond, you are lending to the issuer, which may be a government, municipality, or corporation.
In return, the issuer promises to pay you a specified rate of interest during the life of the bond and to repay the principal, also known as face value or par value of the bond, when it "matures," or comes due after a set period of time.
Governments (at all levels) and corporations commonly use bonds in order to borrow money. Governments need to fund roads, schools, dams, or other infrastructure.
Corporations will issue bonds to grow their business, to buy property and equipment, to undertake profitable projects, for research and development, or to hire employees.
A bond is referred to as a fixed-income instrument since bonds traditionally paid a fixed interest rate (coupon) to debtholders. Variable or floating interest rates are also now quite common.
Bonds are the most common type of fixed-income security, but others include CDs, money markets, and preferred shares.
Bonds usually come in four varieties,  depending on the type of institution you are lending to.
Corporate bonds are issued by companies. Companies issue bonds rather than seek bank loans for debt financing in many cases because bond markets offer more favorable terms and lower interest rates.
Municipal bonds are issued by states and municipalities. Some municipal bonds offer tax-free coupon income for investors.
Government bonds such as those issued by the U.S. Treasury. Bonds issued by the Treasury with a year or less to maturity are called "bills"; bonds issued with 1–10 years to maturity are called "notes"; and bonds issued with more than 10 years to maturity are called "bonds". The entire category of bonds issued by a government treasury is often collectively referred to as "Treasuries." Government bonds issued by national governments may be referred to as sovereign debt.
Agency bonds are those issued by government-affiliated organizations such as Fannie Mae or Freddie Mac.
Owners of bonds are debtholders, or creditors, of the issuer.
The bond will contain details of its interest rate (known as its coupon) from the outset.
Since your initial investment is returned to you after the period of the bond expires (called the maturity date), this is the only profit that bonds pay.
Bond values are set at par, typically either $100 or $1000.
This represents the face value, or the amount that the initial investment will be worth at the bond's maturity. Interest rates are a calculation of the credit status of the issuer and the duration of the loan.
Bond prices are inversely correlated with interest rates: when rates go up, bond prices fall and vice-versa.
Bonds have maturity dates at which point the principal amount must be paid back in full or risk default.
---
If this article seems useful to your then please click the like button below. You can also share your valuable feedback or ask questions in the below comment section. Also, subscribe to our newsletter for trading-related updates.
---