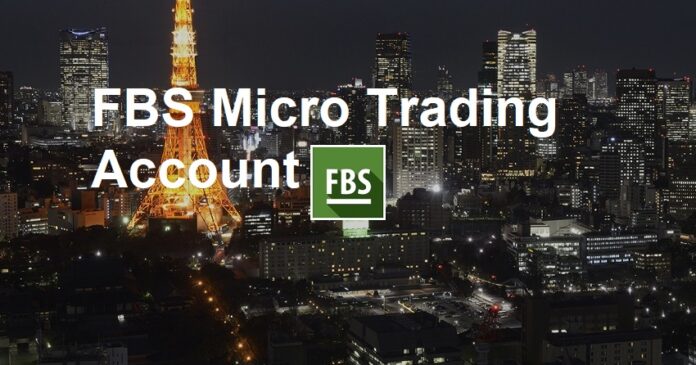 Estimated reading time:
3 min
FBS Micro Trading Account – First of all, this type of trading account is ideal if you are starting your trading career for the first time or you have recently switched from your demo to a real account.
FBS Micro Trading Account is one of the most popular in this category as it requires as low as $5 to start. So, anyone can easily afford those amounts and this trading system or strategies for the long run. In today's article we will briefly discuss this account, its advantages, disadvantages, and everything that can help you to choose whether it will be good for you or not!
Account Registration
As you are reading this article, we guess you have already registered yourself with the FBS broker. If you do not complete the registration yet then please follow the below-mentioned steps to complete your registration first.
The account registration process of this broker is pretty straightforward. From the very beginning, you need to use your valid email address and name to make the registration. First of all, you need to visit the broker's official Website – www.fbs.com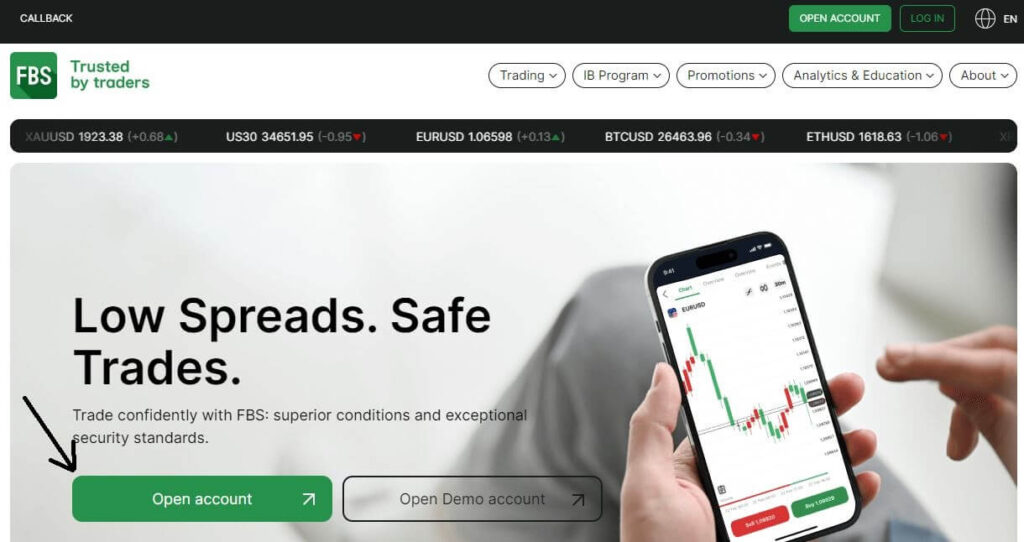 In the upper right corner, you will get a button called "Open Account". Please click that button and a short form will appear. Please use your official mail address and name and click the "Register As Trader" button.
you can also review our FBS Registration Guide from this mentioned link ->
FBS Micro Trading Account
If you have already registered, please go to your client cabinet by logging in to your account dashboard. Once you log in, you will see a button called "Open New Account" Please click here and you will be redirected to a new page.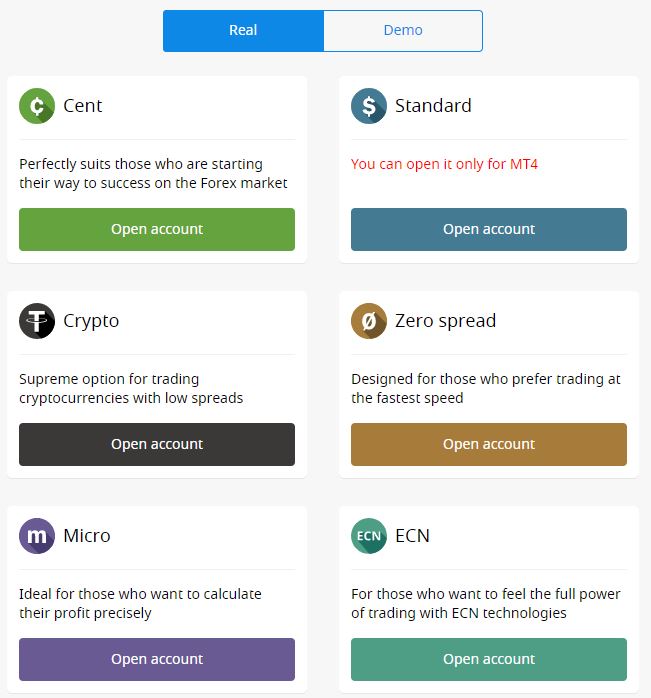 In this section, a list will appear where you can see all the available trading accounts that the broker offers to its clients. Please check the bottom left corner you will see an "Open Account" button in the "Micro" section.
Click the button and then a new page will appear where you need to choose your preferred trading terminal, leverage, and your account currency.

Please note, that the FBS Micro Trading Account is available only on the MT4 trading platform. You can not use it for the MT5 version.
Please select your desired values here and click on the "Open Account" button. Isn't it easy? You have successfully registered a trading account and you will be notified via an email containing all of your credentials and server information. Please have a look in your registered mailbox.
Features
So here is the real question, is this account good for you? Well, to be honest, we are not able to give you a straight answer rather we prefer to display some of its advantages and disadvantages. it could be easier for you to judge it then. first, we need to look at some of its key features.
To open the Micro account at FBS, you need to make an initial deposit of $5 only – less than you pay for your lunch! Here we have highlighted some key features of the micro account.
| Features | Micro Account |
| --- | --- |
| Minimum deposit | $5 |
| Leverage up to | 1:3000 |
| Spread from | Fixed 3 pips |
| Commission | 0 |
| Maximum Order Counts | 200 |
| Execution Time | from 0,3 sec, STP |
| Registration Link | Account Registration |
Is this type of account ideal for you? Well, if you have a moderate level of trading experience and do not want to invest any larger funds then this type of account may suit you better. Just $5 is required to start initially.
Pros & Cons
So let's start with the pros first.
The required amount is as low as $5 to start. It is often suitable and affordable for most traders, especially for beginners.
The most important difference between micro and other types of accounts is the lot size. For example, if you will execute a 1 lot entry then your profit or loss will be $1 for every pip change. On the other hand, if you are trading with any Standard lot account then it will be $10  for pip changes. So, you can easily understand the risks are relatively low in this account type.
This account is specially designed for beginners so that they can focus on their trading strategies and trading performance. As a result, the broker offers a fixed spread on this account. So that spread does not have any effect on your trading whether it could be in a volatile situation or on low liquidity time.
The Broker does not make any charges except the spread. That means all of the commission or swap fees will not apply to your trading.
You can use any promotional offers that the broker offers. Such as 100% Deposit Bonus, Level Up Bonus, Cashback Offer
Now it's time to be clear about some cons of the FBS Micro Trading Account.
This account is suitable for Experts or Professional Trader.
Profit and loss are relatively low which is why you need to modify your risk management strategies which will not work when you start trading on a standard lot account.
Spreads are relatively higher than other trading accounts. We always prefer to use a floating spread trading account cause most of the time spreads remain low in most of the major currency pairs.
We have already discussed in brief information about different types of FBS Trading Account. You can always check it from our website's
FBS Broker section
. We have added a FAQ section where you can find the most common answers. Please refer to the
FBS FAQ Section
to learn more.
---
If this article seems useful to your then please click the like button below. You can also share your valuable feedback or ask questions in the below comment section. Also, subscribe to our newsletter for trading-related updates.
---