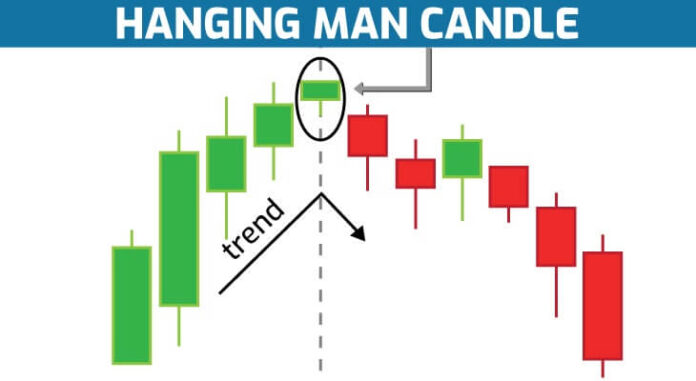 Estimated reading time:
1 min
A Hanging Man is a Japanese candlestick described as having a small body, little or no upper shadow (or wick), and a lower shadow.
In order for the Hanging Man candle to be valid, the lower shadow must be at least twice the size of the candle's body.
And the body of the candle must be at the upper end of the trading range.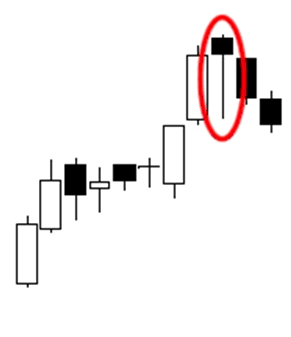 The Hanging Man is composed of only one candlestick, but it must be surrounded by candles that confirm its validity.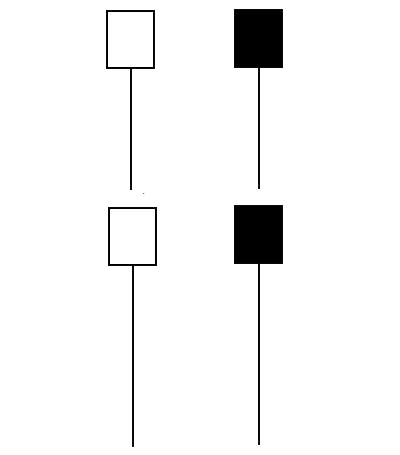 To identify a Hanging Man candlestick pattern, look for the following criteria:
The lower shadow should be tall, at least two times the length of the body.
There should no upper shadow (though a very small upper shadow is okay).
It should occur at the upper end of the trading range.
The color of the body isn't important, although a black body suggests more bearish results.
Price should be in a definite uptrend before the Hanging Man occurs.
The Hanging Man must be confirmed on the next candle either with a black candle or a gap down with a lower close.
The Hanging Man candlestick can be used to identify a short trade (bearish view) as the long shadow indicates selling pressure.
The validity of the Hanging Man candlestick is confirmed by how the price behaves after the candle is formed.
If the next candle falls below the low of the Hanging Man candle, this can be a good entry to go short.
---
If this article seems useful to your then please click the like button below. You can also share your valuable feedback or ask questions in the below comment section. Also, subscribe to our newsletter for trading-related updates.
---