Trend Line probably the most useful and effective tool for forex trading. If you can draw it correctly, it will give the best accurate trend direction. But, sadly, most traders cannot understand the basics of trend lines and as a result, they are using it in the wrong ways. In today's' lesson, we will discuss how to properly draw a trend line and how to trade with it.

How to draw Forex Trend Lines?
To draw the trend line correctly, you first have to find two main tops or bottoms on the chart and add them by using a single line. Sounds difficult? No! It's much easier. This is why we make so many mistakes just because of easier things do not make ourselves happy :P. You can see the price action of a trend line in the chart below.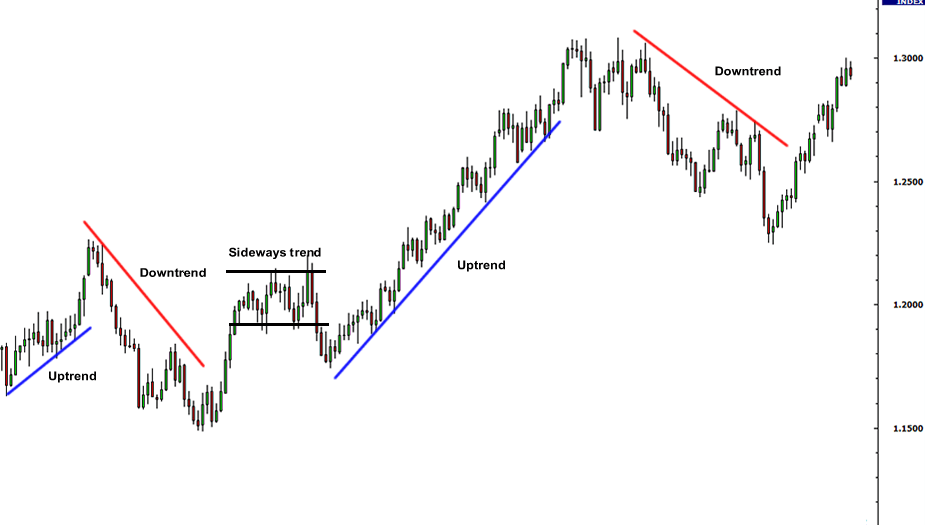 Types of Trends
There are three types of trends:
Uptrend (higher lows)
Downtrend (lower highs)
Sideways trends (ranging)
Here are some important things to keep in mind about Forex Trend Lines:
You will need to add at least two tops or bottoms to draw a correct trend line, but if you can add at least three at once, the trend line will be guaranteed.
Just like the support and resistance levels, the trendline tends to be even stronger when the market price hits this line more often.
Most importantly, never draw a trendline tightly. If your trendline does not fit the market then you should understand that this trendline is not correct.
Bottom line: 
We have received hundreds of questions regarding how to trade with more accuracy, our suggestion is to use Trend Lines because it would be the best tool to identify a valid trend and all we know, staying with the trend can be more profitable at the end of the day. So, we strongly suggest you use it wisely and draw it as er our guidelines.
---
If this article seems useful to your then please click the like button below. You can also share your valuable feedback or ask questions in the below comment section. Also, subscribe to our newsletter for trading-related updates.
---