Who is the owner of Exness? – Exness Broker or Exness Group is founded and operated by Nymstar Limited a Securities Dealer registered in Seychelles. Petr Valov and Igor Lychagov are the founders of the Exness group.
This broker has been founded in 2008 in Cyprus and right now it is operated in over 180 counties around the world. More detailed information can be found on Exness Broker's official Website – www.exness.com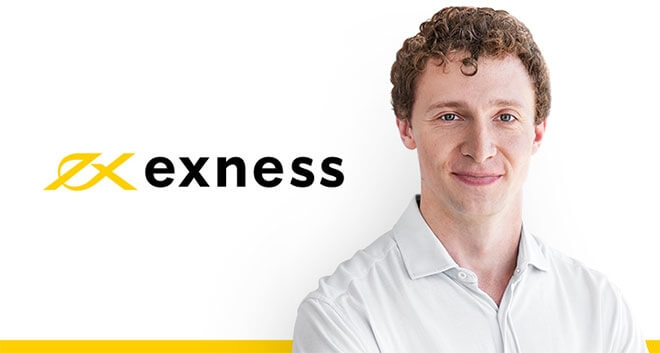 Petr Valov is one of the founders of Exness Group and currently working as a Chief Executive Officer (CEO) of Exness Group and David Morris is working as a director of Exness UK entity
Petr Valov has more than 15 years of experience in the financial services industry spanning forex trading, IPOs, and Mergers and Acquisitions.
Petr Valov graduated with a BSc in Business Mathematics and Statistics from The London School of Economics. He holds an MSc in Shipping, Trade, and Finance, from the City Business School. In addition, he also holds the Certificate of Professional Competence from MiFID (Markets in Financial Instruments Directive).
Before founding Exness Group, he gained extensive experience in the initial and secondary public offering markets. Also within the M&A sector as a corporate financial consultant and as an interbank trader and fund manager in the foreign exchange, equities, and commodity markets for several Greek, Ukraine, and UK-based financial institutions.
If you want to learn more, please have a look at the Exness Broker section. We have also added a FAQ section where you can find the most common answers. Please refer to the Exness FAQ Section to find your answers.
---
If this article seems useful to your then please click the like button below. You can also share your valuable feedback or ask questions in the below comment section. Also, subscribe to our newsletter for trading-related updates.
---