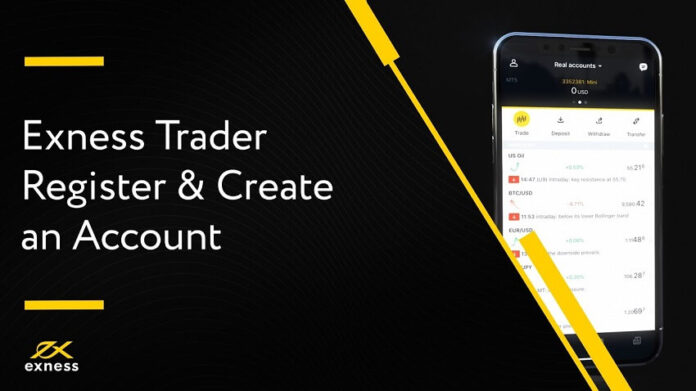 Estimated reading time:
1 min
Exness Sign Up – The account registration process at the broker is very simple. You can easily register with a broker using only an email ID and phone number. Nothing extra will be needed. First, click on the official website of the broker www.exness.com.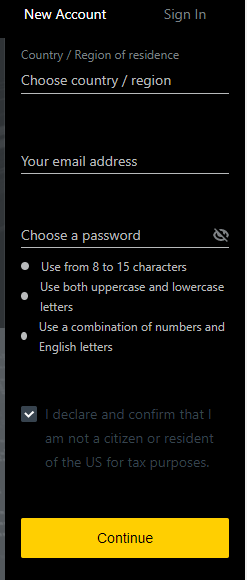 After clicking, the official website www.exness.com there is an image-like section where you need to submit your information and click the "Continue" button below.
When registering a new account, select "Your Country" from the list as your country in the first box.
2nd place, enter your active email id and make sure it is correct.
Then select your account password in the box. Remember, you must comply with the following conditions when choosing a password.
If everything is OK, then press the yellow "Continue" button. You have successfully registered an account with the broker. A confirmation and verification email has been sent to you right after. Please check your mailbox.
After that, you need to add some of your information about the account in the right way and update your personal information from the account dashboard.
Then please log in to the broker's cabinet by providing your email id and password and submit your documents for account verification. We have already discussed a detailed verification process, please refer to the Exness Verification article.
Hopefully, we have explained the detailed process of Exness Sign Up. If you still have any questions or feedback you can let us know or ask questions in the comment box below. We will try our best to assist you further.
If you want to learn more, please have a look at the Exness Broker section. We have also added a FAQ section where you can find the most common answers. Please refer to the Exness FAQ Section to find your answers.
---
If this article seems useful to your then please click the like button below. You can also share your valuable feedback or ask questions in the below comment section. Also, subscribe to our newsletter for trading-related updates.
---