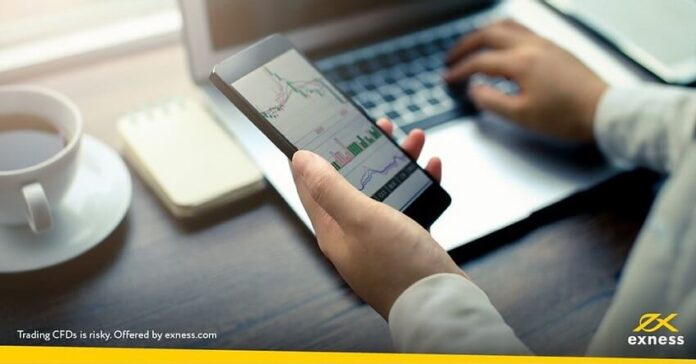 Estimated reading time:
2 min
Exness App – Exness is the most secure and reliable retail forex broker. This broker offers its services to over 150+ countries and they are strongly regulated and transparent. This broker offers several trading platforms for their traders including Exness App. You can just simply download your preferred trading platform by clicking the below-mentioned links.
Exness App: Download Now (both ios & Android)
Exness Social Trading App: Download Now (both ios & Android)
To use Exness Trading Terminal You will need to open a real or demo trading account first. If you do not have a trading account, please visit the broker's official website  – www.exness.com and create a trading account first or you can read our account registration guide for detailed information.
Which One is BEST? 
You may have a question about which terminal to use for trading. You can use MT4 or MT5 terminal to trade from the computer. Exness Broker offers the convenience of using both platforms. So whatever you want to use, you have to open an account like that. For example, if you choose to use the MT4 trading platform, you will need to register an MT4 real trading account.
You can not log in or trade on one platform by registering a different terminal trading account. However, if you want to register multiple trading accounts, MT4 and MT5 will be allowed to use them.
Exness App
We discourage everyone from trading using phones or tablets. Because, if you start trading from the phone, you do not understand the market chart well. If you want to trade professionally and in a good way, we recommend everyone always trade real from the computer.
Because the chart on the small screen is not well understood, you will not be able to analyze it properly. A mobile trading platform is an option that you can use while on the go or for checking updates. Not for trading.
Exness App is very helpful for traders to constantly get updated. Using this app, you can perform all your Trading-related activities such as Financial Operations, Support Live chat, and managing multiple trading accounts.
Wonder how to download this app? It is simple, just click this link and you will be redirected to the Playstore or Appstore depending on your mobile os. link – https://fxbd.co/exmobile
This app also provides some extra benefits such as Premium Analysis, Markets Reports, and Real-time news feed updates. The most exciting feature is, that you can set notifications on different trading asset prices. You will be notified if the price can manage to touch that level which is very useful for traders.
If you want to learn more, please have a look at the Exness Broker section. We have also added a FAQ section where you can find the most common answers. Please refer to the Exness FAQ Section to find your answers.
---
If this article seems useful to your then please click the like button below. You can also share your valuable feedback or ask questions in the below comment section. Also, subscribe to our newsletter for trading-related updates.
---