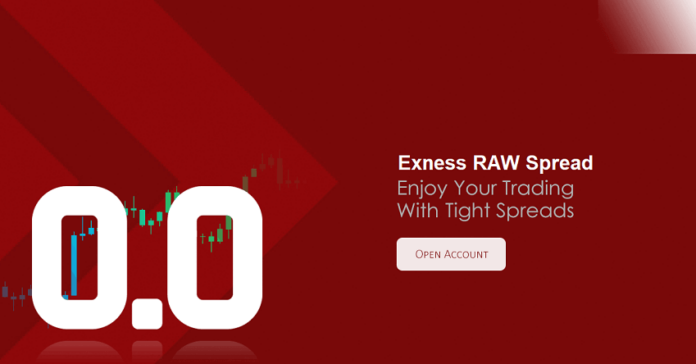 Estimated reading time:
3 min
Exness Raw Spread Account is basically for those who are interested in trading in low spreads and those who like to trade in scalping. The main advantage of this type of account is that the amount of spread during trading is very low. And having a low spread means that it will take less time to get your entry profitable.
Exness also offers the facility to use several other types of accounts such as Cent Account, Standard Account, and Zero Account. If you are interested in trading as a professional, this trading account is for you. So let's know some details.
Introduction
We all know more or less about spreads. This is basically when you take an entry, the entry is gonna open with some early losses. Hopefully, you know this. The spread is the amount of loss when the entry position opens.
Brokers make a profit through this spread. In simple words, the broker manages all of its costs through the spread received from your trade. In a word, this spread is the source of income for the broker.
Now the amount of spread varies depending on the broker. It has no definite boundaries. For example, if you trade on an OCTAFX broker, they have a spread of up to 12-16 pips, which means that if you place 1 standard lot of entry, your trade will start with an early loss of about 12-15 dollars.
So, we can say that spread is a loss for traders. The higher the amount of spread in the broker, the higher the amount of loss for its traders.
Just imagine, that you are trading with a broker who charges 8/10 pips per standard lot. So, when you take any entry then your order will be placed with an early loss of 8-10 USD.
On the other hand, a RAW trading account does not charge any extra spread for trading. So, when you take any entry in such a trading account then your order will be placed without early losses. As a result, you will get an early profit of 8-10 USD compared to other types of trading accounts.
Exness RAW Spread Account Details


Account type

RAW Spread

Minimum deposit



$200
Maximum leverage
1:Unlimited

Account registration link



www.exness.com
Commission
$3.5/lot
Spread starts from
"0"
Hedge and swap-free trading
Applicable
Order time
Real-Time Market
If you are interested to trade with a lower spread trading account and do scalping then Exness RAW Spread Trading Account will be ideal for you. All you have to do is deposit at least $200 as a condition. Please visit the broker's website for detailed information. Link www.exness.com
Registration
Please visit the official website of the broker for account registration. Link – www.exness.com or you can read the Exness Signup article to know the detailed process of account registration. Here you can know and understand the detailed process of registration.
First login to the broker's client cabinet. Use your email ID and password to log in. After logging in, the dashboard will open in front of you from where you will register the Exness Raw Spread Account.

There is a button called "Open New Account" on the dashboard. Please click on it. Now you will come across the details of several types of accounts. From there you will see the information on a trading account called "Raw Spread". Below that, click the "Open Real Account" button.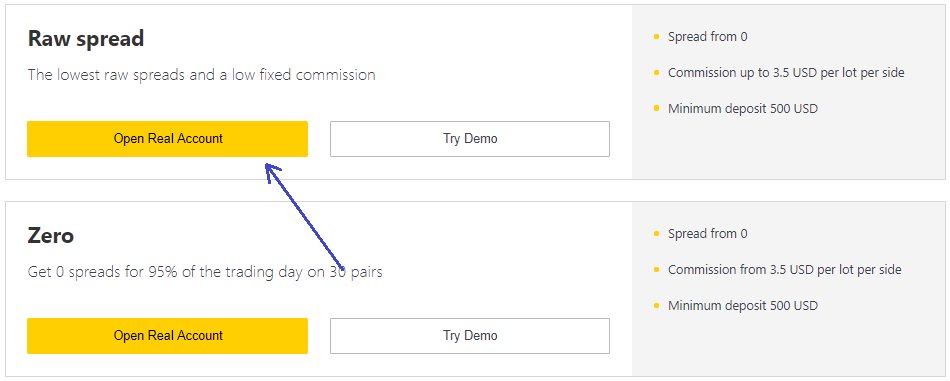 Next, a popup page will come in front of you similar to the image below where you will determine your trading terminal, leverage, currency, and password. When everything is fine, click the "Create An Account" button below. Your new account is fully ready and you can start trading right after.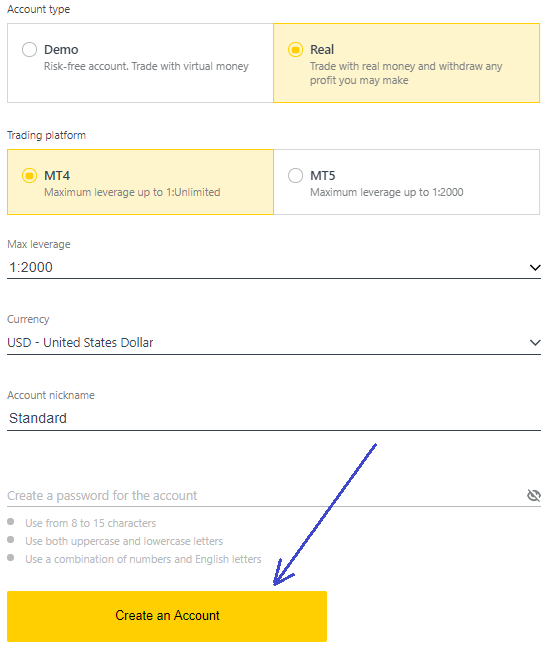 After clicking the button, Exness Raw Spread Account will be registered properly and account details will be notified to you via email.
If you want to know more about this broker, then please have a look at our Website's
Exness Broker
 Section. Also, you can check our 
Exness Broker FAQ
 to know the answers to the most common questions. If you have any feedback or questions regarding this article, please let us know in the comments box below. We will try to assist you.
---
If this article seems useful to your then please click the like button below. You can also share your valuable feedback or ask questions in the below comment section. Also, subscribe to our newsletter for trading-related updates.
---