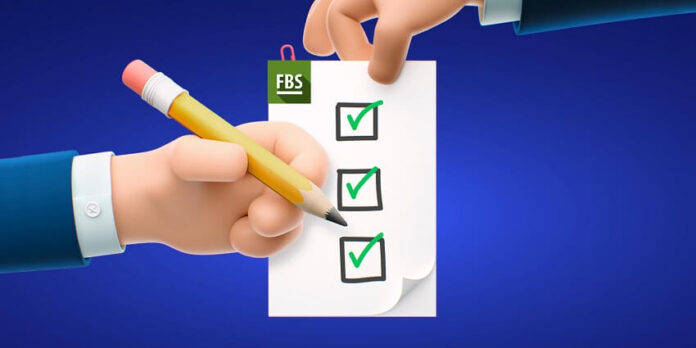 Estimated reading time:
2 min
We have already discussed the registration process and now it is time to understand the FBS Verification system. In this article, we will give you enough idea about how to complete the verification.
Before we start, you need to register yourself. If you have an account already, please skip these steps and follow the Account Dashboard procedure.
Account Registration
First of all, you need to sign up for an account of FBS Broker.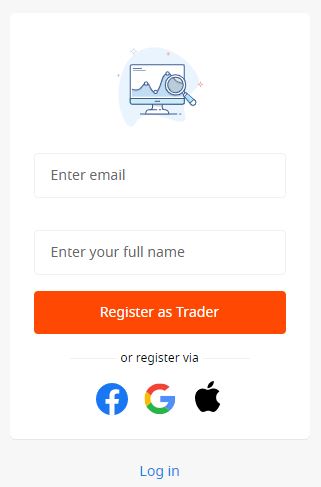 The account registration process of this broker is pretty simple and straightforward. From the very beginning, you need to use your valid email address and name to make the registration. First of all, you need to visit the broker's official Website – www.fbs.com
In the upper right corner, you will get a button called "Open Account". Please click that button and a short form will appear. Please use your official mail address and name and click the "Register As Trader" button.
You can also have the option to sign up via Google, Facebook, or Apple account. if you are interested then you can directly click the selected logo and follow the onscreen instructions. Please refer to our FBS Account Registration guide for detailed information.
Account Dashboard
If you have registered then you need to log in to the FBS Client Cabinet by accessing this link with your registered email address. Or just visit the broker's official website www.fbs.com
if you are on the broker's website then please check there is a button called "Login" Click this link and try to log in by using your registered email ID and passkey.
After successfully logging in, you will notice a section on the right side called "Verification progress". Here you can check the status of your verification.

Account Verification
First of all, you need to verify your contact number. It is important cause if you change anything in your profile then the broker will send an Authentication Code each time. It increases the overall security of your profile. So do not forget to add your phone number.
Please click on the "Confirm Phone" section and you will be redirected to a new page where you need to submit your phone number. Please make sure the broker will automatically add your country code and you need to add the rest of the numbers. Add your number and click the below "Send SMS Code" button.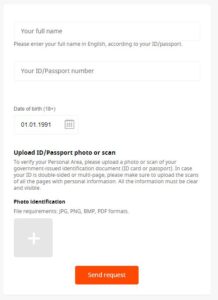 Once you have clicked, an authentication message will appear in your desired number. Please check your phone and the code. Once you have done your phone number verification process, you need to move on to the next step called "Verify Identity".
Click the leveled button and you will be redirected to a new page where you need to submit your ID for verification.
In this form, you need to add any of your Govt. Approved ID card number. It can be either NID, Social ID, or Passport.
Select your date of birth that matches your document and please add the colored and clear image of your document and then click the below-mentioned "Send Request" button.
Your uploaded documents will be received by FBS and it will take around 24 hours to be reviewed. So, do not need to worry. Just wait a bit and you will be notified once the process is complete.
We have already discussed in brief information about different types of
FBS
Trading Account. You can always check it from our website's
FBS Broker section
. We have added a FAQ section where you can find the most common answers. Please refer to the
FBS FAQ Section
to learn more.
---
If this article seems useful to your then please click the like button below. You can also share your valuable feedback or ask questions in the below comment section. Also, subscribe to our newsletter for trading-related updates.
---