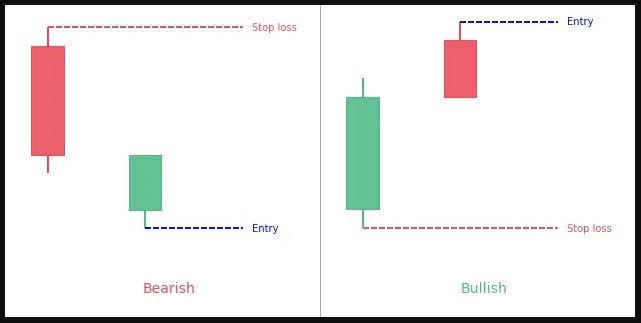 Estimated reading time:
1 min
The In Neck pattern is a rare two-candlestick pattern that is created by a tall down candle, followed by a much shorter up candle that gaps down on the open but then closes slightly higher than the prior candle's close.
Since the In Neck appears in a downtrend, the candlestick pattern is considered a bearish continuation pattern.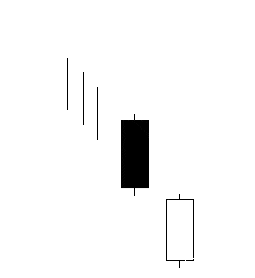 The In Neck candlestick pattern is composed of just two candles: one black and one white.
To identify the In Neck, look for the following criteria:
A downtrend must be in progress.
A tall black (bearish) candle must appear.
A smaller white (bullish) candle must follow the black candle.
The white candle should open below the prior candle but its close should occur at or slightly above the close of the previous candle.
The In Neck pattern is very similar to the On Neck pattern, which also occurs during a downtrend and signals the continuation of the current trend.
The big difference though is that with the On Neck pattern, the second candle closes slightly lower than the previous candle's LOW.
Since the two patterns are nearly identical, make sure you can tell the difference.
Meaning
The bears are in control, so the price is in a downtrend.
The first candle that appears is bearish, continuing the downtrend, but the second is bullish.
The white candle gaps down and opens below the black candle but closes slightly above it, hinting that a continuation of the current trend is likely.