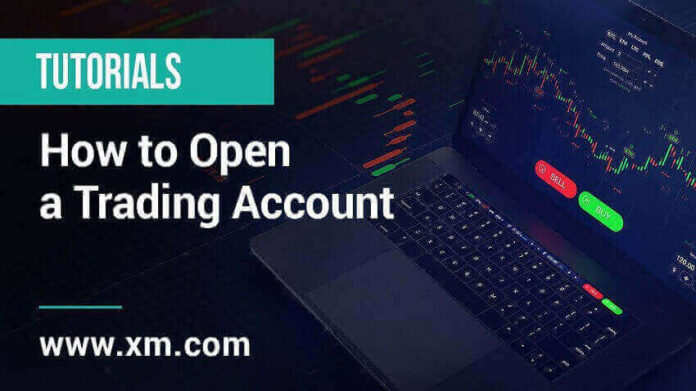 Estimated reading time:
2 min
XM Registration – A well-known name for Forex trading that has been conducting business with a reputation since 2009. Traders are interested in trading in this broker because of their different types of trading accounts, good quality support team, low amount deposit facility, and low spread trading facilities. In today's article, we will present to you the details of how to register a trading account with this broker. So let's get started.
Registration process
To register a trading account, please click on the broker's official website www.xm.com and from there click on the "Open An Account" button.
Here is a tutorial that may help you to understand the detailed process. You can check the tutorial by clicking the play button of this video.
– Video Tutorial –
After clicking the button, a new page will appear in front of you where you have to provide some information. Here, write your name, address, phone number, select your preferred trading terminal, language and select your preferred trading account and click on the Proceed to Step 2 button below.
In this section, You need to update your profile information. We have divided the whole process into several parts for your better understanding. From the very beginning, you will find the Personal Details and Address Details where you have to provide your date of birth and address.
Please make sure you need to submit the original information. Provide your exact date of birth and your address here. When providing the address, keep in mind that it matches your bank statement. Otherwise, you may face difficulties to complete the verification. Next, you will see some more options below.
In this section, you need to provide your trading account information and your financial statements. In each of the boxes mentioned here, you can select the subject of your choice.
Then scroll down a bit, here you will find the Trading Knowledge & Experience, and the Account Password section. Please submit this information accordingly and click the "Open a Real Account" button.
Congratulations! You have successfully completed the XM Registration process. Now please login into the broker's cabinet and provide all the information to verify the account. Hope you understand the whole process of registering an account.
If you want to know more regarding this broker, then please have a look at our Website's
XM Broker
Section. Also, you can check our
XM Broker FAQ
to know the answers to the most common questions. If you have any comments or questions regarding this article, please let us know in the comments box. We will try to assist you.
---
If this article seems useful to your then please click the like button below. You can also share your valuable feedback or ask questions in the below comment section. Also, subscribe to our newsletter for trading-related updates.
---