Exness Social Trading – Many people want to know about us regarding Social Trading. Today we will introduce you to how this trading system works and how you can profit by using this feature.
As we all know, the journey of a Retail Forex broker is not too long. Most of the popular brokers offering their services started on the 2006-10's. In fact, before that, we had no advantage in trading Forex at the individual level. We have already discussed these issues with you. However, you may want to read the Forex Broker History article as well. Keeping in mind the changes and benefits of the times, various Forex brokers nowadays offer the benefits of this Social Trading.
What is Exness Social Trading?
Let's start from the beginning. That is, let us learn about social trading first.
There are many, who can not trade well for a long time or can not determine the trading strategy for themselves, but want to continue Forex trading. Social Trading is mainly for them. By using this facility, the client does not need to trade on his own. If he wishes, he will have the advantage of copying other professional and profitable traders.
Even if a person does not understand the trade himself, he can still copy the trade of another trader and continue with it and there is also a chance to make some good profit.
Please read our Social Trading Article for more detailed information.
The basic advantage of Exness Social Trading is that you can get the benefits of a normal trading account and copy trading facilities together at the same broker. And we all know the popularity of Exness.
Registration of Exness Social Trading
Those who are currently doing real trading with an Exness Broker or have previously registered trading account, have nothing to do with it. Only log in to your client cabinet and register a specific trading account for social trading from there. Needless to say, you will only get this trading service through a social trading account.
If you do not have an existing trading account, please register a trading account by clicking this link on the broker's official website www.exness.com. After registering the account, you will need to verify your account by providing the necessary information. For details on verifying the account, please read the Exness Verification article in detail.
Then, from the left-hand menu option, please click on the Social Trading button and follow the instructions. We hope you can register an Exness Social Trading account by yourself.
Here need to mention, you can use this social trading account in two different ways.
As strategy provider (

You act as Trader

)

As a strategy follower (

You act as an Investo

r)
We will discuss it briefly later.
How does it work?
As strategy provider (You act as Trader)
Let's discuss you as a strategy provider and explain how does it actually work. If you have any good we actually mean the best trading strategies that you want to share with others and can earn an additional amount of profit then exness social trading is right for you. Just open a Social trading account and share your trading strategies.

Singin to your Exness Cabinet and then find the "Social Trading" Section. From here you can check there is a form where you can register your trading strategies with exness communities.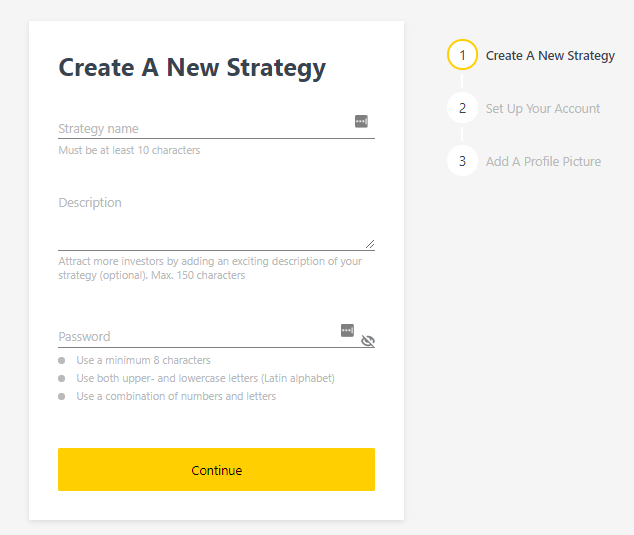 Give a name to your strategies along with some descriptions and set a password and then click the "Continue" button. Here a new page comes where you need to declare your preferable profit ratio and account currency.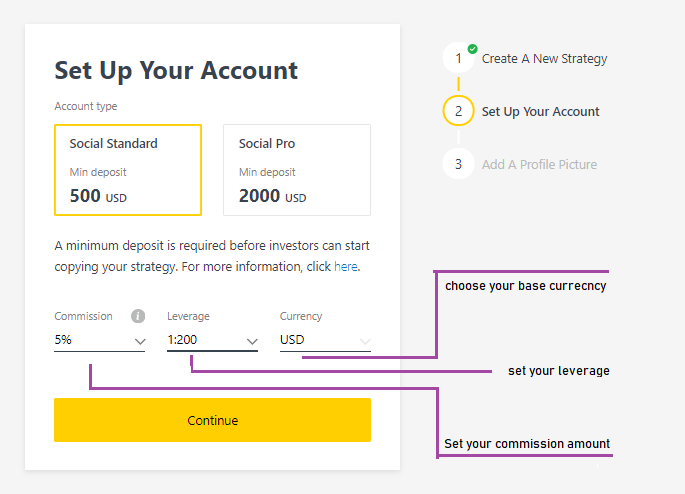 first of all, you need to decide what will be your profit sharing ratio. It starts with 0% to 50% at maximum. Based on this ratio, your return will be calculated. Confused??
For example, if you set aside 5% in commission and someone (Investor) starts coping with trade and the questing is, how the investor pay you for any profitable entry? Simple, as you have charged a commission which means you are charging the investor for a profit share. So, if an investor gains a profit of $100 in total which means, you will be paid 5% of. As a result, it will be $5 in total. So, you should decide what amount you want as profit sharing from your investors.
And lastly, choose a profile picture for your trading strategies and click upload. You have successfully registered a social trading account as a Strategy Provider. A confirmation email has been sent to your registered email address with your social trading account number and everything. Now you can start trading on your own and others can join or copy your trading systems where you can earn some extra amount of cash as a reward to be a good Trader.
As a strategy follower (You act as an Investor)
Let's discuss you as a strategy follower and explain how does it actually work. We hope, you understand the details of the Strategies Provider. In simple words, strategy followers are the opposite person of traders who acts as an investor.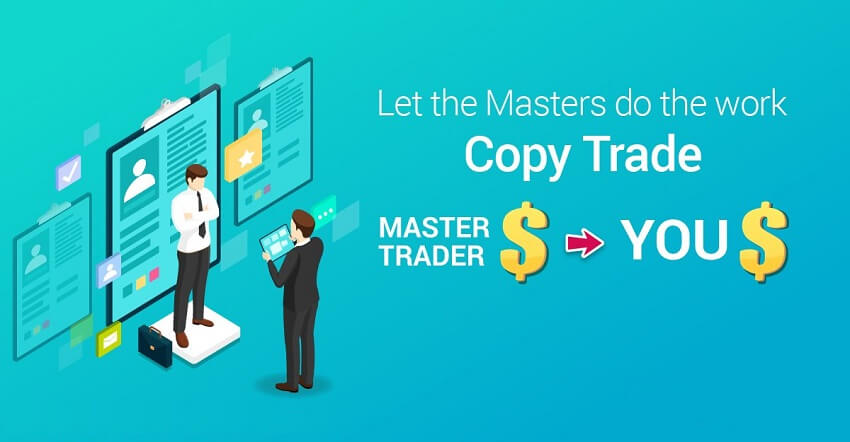 In these cases, you need to find out the best possible trading strategies and copy their trade automatically. The thing is you need to download the Exness Social Trading App and create an account. Apps are available for both the android and ios systems. You can start copying in just three single steps.

it's too simple to use. choose your preferred trading strategies and deposit via your preferred deposit system. Trade will execute automatically when your traders make or close any entry of their own. You do not need to do anything except deposit or withdraw funds from your social trading account.
Benefits of Exness Social Trading
No trading on your own. And you may have the opportunity to copy the good and skilled traders' accounts.
Since there is no need to trade on your own, there is no need to pay time for trading and there is no need to keep up with the various market news and updates.
Trade can also be started by providing a

minimum balance

. It means it does not require a large investment by itself. You can also deposit funds according to your ability.
There is a privilege to select the trader as per your choice and you can determine the lot size, profit/loss ratio as per your own.
If you want then you can copy multiple trader's trades in the same account.
Funds can be transacted immediately.
We hope you understand all the issues related to Exness Social Trading. Those who wish to take advantage of such trading must analyze the copy traders' account and its strategies and overall risk ratio first. However, if you have any further questions, please let us know by email or phone or post your comment below. We will try our best to assist you further.
---
If this article seems useful to your then please click the like button below. You can also share your valuable feedback or ask questions in the below comment section. Also, subscribe to our newsletter for trading-related updates.
---