Is Exness regulated in Bangladesh? Well, exness broker is regulated in different countries with some foreign regulators but unfortunately, it is not regulated in Bangladesh. That means this broker does not have legal authorizations from Bangladesh Govt. and its Central Bank.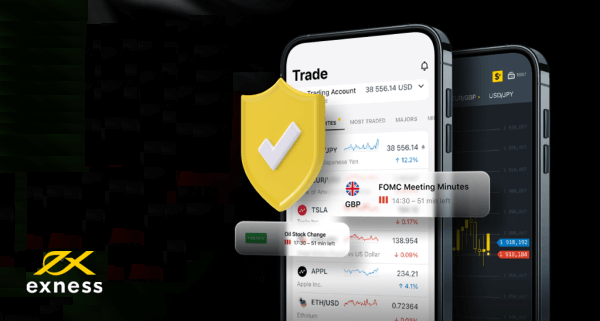 You may know, none of any retail brokers are regulated in Bangladesh as a part of Bangladesh Bank and its Foreign Currency exchange policies.
But still, you can trade with exness and use all of its services and facilities without having any issues. As you may know, Exness is a very reliable and Trustworthy Broker and operating its business since 2008. The main factors behind its popularity are mainly its strong regulations and outstanding trading facilities. To know more, please visit the broker website – www.exness.com
Why use Exness in Bangladesh?
Please be noted, none of any forex brokers is regulated or officially permitted in Bangladesh and its Central Bank. So, Exness is not legally permitted to operate in Bangladesh. 
But any resident can register and perform trading-related services with exness without any issues. Exness is one of the leading online-based retail forex brokers who work especially for Bangladesh-based traders.
The broker offers, local language support (Bangla) for all of their communication channels and even they offer account managers in the local languages. So, if you face any trouble or problem then the broker will assist you in your local language to make you comfortable.
Another thing is, Exness operates all of its services in Bangla for Bangladeshi. Such as, they have Verified FanPage for Bangladesh.
In some cases, the broker hosts different educational events for Bangladeshi and they often launch different reward-based campaigns for Bangladeshi. So you can choose this reliable broker for trading without thinking twice. You can learn more information from the broker's website www.exness.com
How many regulations does exness have?
Here we have listed the regulatory detailed information of this Broker. 
NB: Here, we have listed the regulation and its detailed information. If you want to check the broker regulation details, please click the "Reference" link.
If you want to learn more, please have a look at the Exness Broker section. We have also added a FAQ section where you can find the most common answers. Please refer to the Exness FAQ Section to find your answers.
---
If this article seems useful to your then please click the like button below. You can also share your valuable feedback or ask questions in the below comment section. Also, subscribe to our newsletter for trading-related updates.
---